Welcome
Visit Spain, dedicated to my favorite subject.Here you'll find a wealth of travel hints and information about Spain.
Why Spain?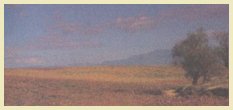 For many Europeans, Spain means sunshine & beaches, and there is plenty of both; but as many saw during the recent Ryder Cup, there's also golf (and rain!). The fact is that Spain's a large country (about the size of Texas) with lots of mountainous terrain, thousands of miles of coastline, and major island groups in the Mediterranean (Ibiza and Mallorca) and the Atlantic (Canary Islands).
Basic facts
Size: 504,750 sq km (194,834 sq mi)
Coastline: 4,964 kilometers (over 3,000 miles)
Population: 39 million
Languages: Castilian Spanish, Catalan 17%, Galician 7%, Basque 2%
Currency: Peseta (180 pesetas = $1)
Tourism is one of the country's major industries. This week, we'll look at an overview of the key areas, and then delve into more detail on each in future editions:
Vacationing
Spain's warm, generally dry climate makes it ideal for all sorts of vacationing styles:
Beaches and sun
Camping and hiking
Adventure vacations: mountain bike, treking, whitewater, climbing, and so on.
Sports
Spain is a sportsman's paradise with climate, terrain, and facilities for:
Windsurfing, scuba diving, boating, etc.
Golf with more than 150 championship courses around the country.
Skiing with quality facilities in the Pyrenees and Sierra Nevada.
Fishing in fresh and salt water.
Small and big game hunting.
Cycling, tennis, and more.
Urban and Cultural
Spain's cultural heritage can be enjoyed and appreciated in many ways:
Madrid: The country's capital offers just about everything, including two world-class art museums.
Barcelona: The capital of Catalonia is steeped in culture - the old city center and the superb Picasso musuem are a good place to start.
Seville: Andalusia's capital is a must - the gardens, the cathedral, the old Jewish ghetto.
Toledo: Not far from Madrid, the whole city's a monument, with the cathedral at the center.
Segovia: Also close to Madrid with an amazing Roman aquedect and the spectacular Alcazar castle.
Others: The whole country's full of historic monuments - Ávila, Mérida, Siguenza, Santiago de Compostela, Cordoba, and Silos just to name a few.
The Pilgrim's Road to Santiago, which crosses the north of Spain from the Pyrenees to the northwestern city of Santiago, traces the medeval pilgrim's trek to the holy city of Santiago de Compostela.
Information Links
Turespaña's Guide to Spain
Turespaña, the country's official tourism institute, offeres a very useful site with travel, hotel, and tourist information on a wide range of subjects including culture, sports, beaches, cities, and more.

CIA Factbook on Spain
For those interested in background information about the country, the CIA's Factbook is loaded with data about Spain, it's geography, economy, government, and culture. There are also maps and other graphics available.