Welcome
Visit Spain, dedicated to my favorite subject.Here you'll find a wealth of travel hints and information about Spain.
Paradores de Turismo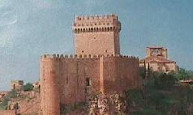 Many of the "Paradores" are built in and around historic settings like this13th Century castle which houses the Parador de Alarcón in the province of Cuenca. The first Parador (hostel or inn) was opened in 1928 by King Alfonso XIII to help people get close to nature and enjoy the natural surroundings in the Sierra de Gredos mountain range.
With some 5,000 bedrooms in 83 locations, the Paradores offer an enchanting window on elements of Spain that are often missed by the vacationing tourist - a. Historic monuments, often in out of the way places, b. Natural locations with spectacular landscapes, and c. Coastal settings along Spain's three oceans - Mediterranean, Atlantic and the Bay of Biscay (aka the Cantabrian Sea).
There's a lot more to Paradores than just spectacular scenery. Run by the Spanish Tourist Board, the hotels offer fine service, excellent accomodations at moderate prices, and special emphasis is put on providing quality regional cuisine at each and every location - roast suckling pig in Segovia, roast wild boar in the Pyrenees, baby lamb in Alarcón, or fish and seafood specialties along the coast. All of this combined with some great local wines.
For more information check with the Tourist Office of Spain nearest you, or: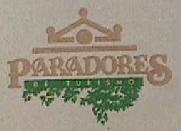 Paradores de Turismo
Reservation Center
c/Requena, 3
28013 MADRID
Tel: Int'l + 34-1-516-6666
Fax: Int'l + 34-1-516-6657
The Paradores organization also offers central reservations services in various locations around the world.
Information Links for Paradores